GLOBAL WEALTH
The global billionaire population continues to expand
Source: Lonre, Forbes, Boat International, Liv-ex Fine Wine 1000, LVMH, Lamborghini, April 2016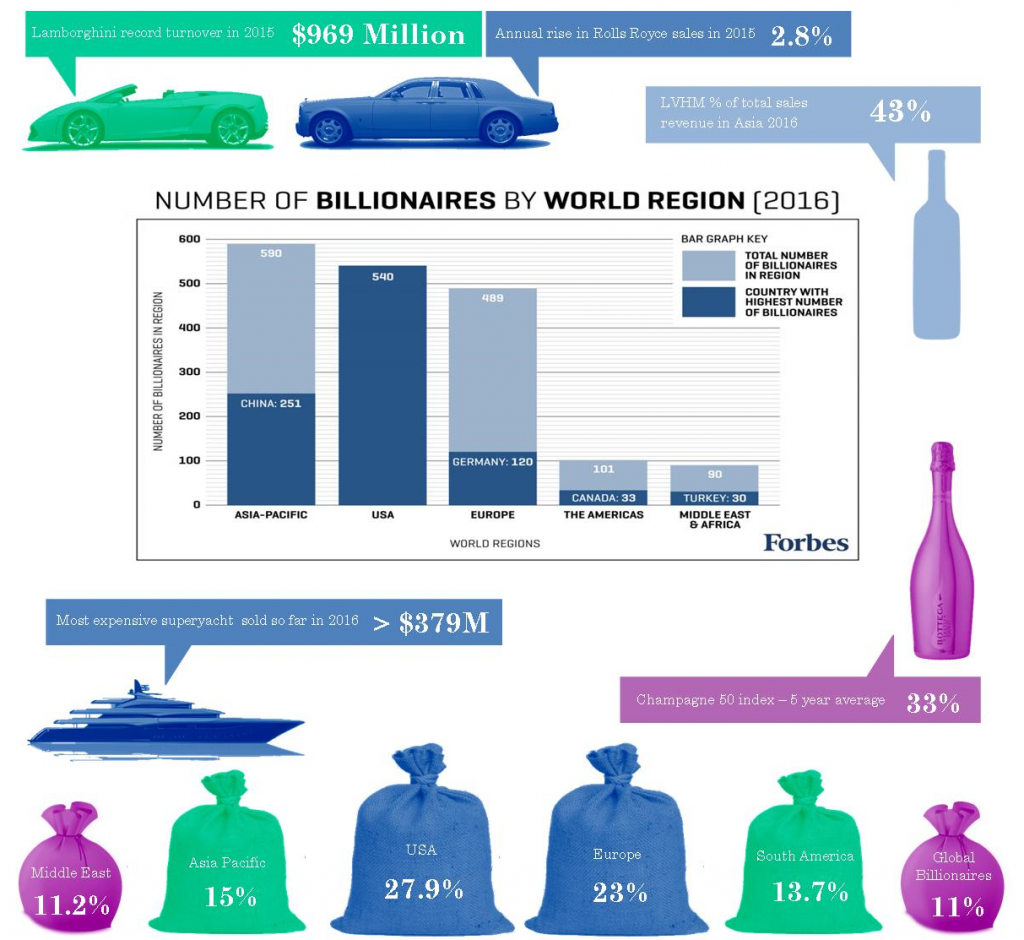 Increase in billionaires over 2015
WEALTH EFFECT
As the global number of wealthy individuals continues to expand, so has demand for luxury homes and vacations, with Southern California hotspots still high on the list of sought after destinations. Los Angeles provides excellent accessibility, good tourism infrastructure, privacy and security.
In 2015, Forbes reported that the world's billionaire population had reached 1,810 a 15% increase from 2014. North America continues to be home to most billionaires. Europe however recorded the second biggest growth in billionaires between 2013/2014 and 2014/2015. Asia Pacific are part of the Emerging markets which are seeing the highest
growth in spending and travel abroad. Chinese tourists comprise the single largest outbound market spending $102 billion in 2015, Chinese buyers spent $28.6 billion on homes in the US in 2015 (New York Times). In Southern California – San Marino, Beverly Hills, Calabasas, Arcadia and Orange County recorded 56% of the amount spent in 2015 by the Chinese.